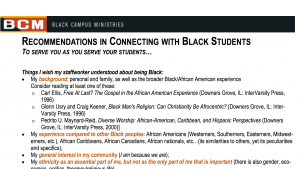 Things I wish my staffworker understood about being Black, and questions that would be helpful for my staffworker to ask me. Compiled by Phil Bowling-Dyer.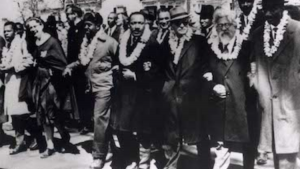 A chronological timeline documenting the history of African American people in the United States from Emancipation through 2000. Compiled by Carol and Bob Hunter.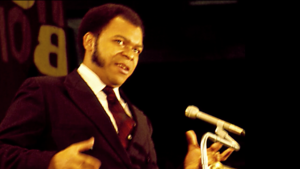 At Urbana 70, Tom Skinner delivered a powerful message titled 'Racism and World Evangelization.' Listen to this prophetic message that still speaks to us today.